Bring in the NEW ✨
Email HTML code copied to your clipboard!
Take your style up a notch with the season's latest looks

‌ ‌ ‌ ‌ ‌ ‌ ‌ ‌ ‌ ‌ ‌ ‌ ‌ ‌ ‌ ‌ ‌ ‌ ‌ ‌ ‌ ‌ ‌ ‌ ‌ ‌ ‌ ‌ ‌ ‌ ‌ ‌ ‌ ‌ ‌ ‌ ‌ ‌ ‌ ‌ ‌ ‌ ‌ ‌ ‌ ‌ ‌ ‌ ‌ ‌ ‌ ‌ ‌ ‌ ‌ ‌ ‌ ‌ ‌ ‌ ‌ ‌ ‌ ‌ ‌ ‌ ‌ ‌ ‌ ‌ ‌ ‌ ‌ ‌ ‌ ‌ ‌ ‌ ‌ ‌ ‌ ‌ ‌ ‌ ‌ ‌ ‌ ‌ ‌ ‌ ‌ ‌ ‌ ‌ ‌ ‌ ‌ ‌ ‌ ‌ ‌ ‌ ‌ ‌ ‌ ‌ ‌ ‌ ‌ ‌ ‌ ‌ ‌ ‌ ‌ ‌ ‌ ‌ ‌ ‌ ‌ ‌ ‌ ‌ ‌ ‌ ‌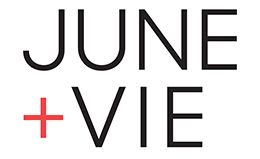 Buy 2 or more for $20 each applies to June & Vie One & Only Tees and Tunics only. Does not apply to final sale, clearance, menswear, home goods, and select third party merchandise. Discount is priced as marked in checkout. Not applicable to gift cards, prior purchases or when ordering from a catalog. May not be redeemed for cash and cannot be combined with other offers. Returns will be credited at the discounted price. All items marked as final sale cannot be returned or exchanged. Only applies to in stock merchandise. All promotions and savings are stated in USD. Expires 11/21/2023.


Our goal is your complete satisfaction! If we have not delighted you, all unworn, unwashed or defective merchandise may be exchanged for FREE within 60 days of ship date (excludes items shipped directly from 3rd party brands, items purchased through Amazon or using PayPal). We are happy to process an exchange for a new size, color or different item at no additional shipping charge.

Having problems viewing this email? Click here.          Unsubscribe from our e-mail list, click here.

Register to access all of our convenient site features. It's fast, easy and secure. Subscribe to our list. Read our Privacy Policy. To reply to this e-mail, please use our Customer Contact Form. This email may be considered an advertising or promotional message. If you no longer wish to receive these emails, click here.

Your relationship with June+Vie™ is governed by our Terms of Use..

June+Vie™, 2300 Southeastern Ave., Indianapolis, IN 46201



              
                <!DOCTYPE html PUBLIC "-//W3C//DTD HTML 4.0 Transitional//EN" "http://www.w3.org/TR/REC-html40/loose.dtd">
<html>
<head>
<title>June &amp; Vie</title>
<meta http-equiv="Content-Type" content="text/html; charset=UTF-8">
<style type="text/css">
/* What it does: Remove spaces around the email design added by some email clients. */
/* Beware: It can remove the padding / margin and add a background color to the compose a reply window. */
html,
body {
margin: 0 !important;
padding: 0 !important;
height: 100% !important;
width: 100% !important;
}
/* What it does: Stops email clients resizing small text. */
* {
-ms-text-size-adjust: 100%;
-webkit-text-size-adjust: 100%;
}
/* What it does: Forces Outlook.com to display emails full width. */
.ReadMsgBody {
width: 100%;
}
.ExternalClass {
width: 100%;
}
/* What it does: Stops Outlook from adding extra spacing to tables. */
table,
td {
mso-table-lspace: 0pt !important;
mso-table-rspace: 0pt !important;
}
@media only screen and (max-device-width: 600px),
only screen and (max-width: 600px) {
.mobhid {
display: none !important;
}
}
</style>
</head>
<body link="#919191" alink="#919191" vlink="#919191">
<center>
<!-- email warning -->
<!-- 1st Table Start -->
<table width="550" border="0" cellspacing="0" cellpadding="0" bgcolor="#ffffff">
<tr>
<td align="center">
<!-- 2nd Table tart -->
<table border="0" width="550" cellspacing="0" cellpadding="0">
<tr>
<td class="mobhid" style="font-family:Arial, Helvetica, sans-serif; font-size:12px; color:#333333; text-align:center; -webkit-text-size-adjust:100%; -ms-text-size-adjust:100%; ">
<a href="https://www.juneandvie.com/jv/featured/new-arrivals/" title="Shop Now">
Take your style up a notch with the season's latest looks
<br>
</a>
<!--[if !mso]><!-->
<div style="display:none;font-size:1px;line-height:1px;max-height:0px;max-width:0px;opacity:0;overflow:hidden;mso-hide:all;">
‌ ‌ ‌ ‌ ‌ ‌ ‌ ‌ ‌ ‌ ‌ ‌ ‌ ‌ ‌ ‌ ‌ ‌ ‌ ‌ ‌ ‌ ‌ ‌ ‌ ‌ ‌ ‌ ‌ ‌ ‌ ‌ ‌ ‌ ‌ ‌ ‌ ‌ ‌ ‌ ‌ ‌ ‌ ‌ ‌ ‌ ‌ ‌ ‌ ‌ ‌ ‌ ‌ ‌ ‌ ‌ ‌ ‌ ‌ ‌ ‌ ‌ ‌ ‌ ‌ ‌ ‌ ‌ ‌ ‌ ‌ ‌ ‌ ‌ ‌ ‌ ‌ ‌ ‌ ‌ ‌ ‌ ‌ ‌ ‌ ‌ ‌ ‌ ‌ ‌ ‌ ‌ ‌ ‌ ‌ ‌ ‌ ‌ ‌ ‌ ‌ ‌ ‌ ‌ ‌ ‌ ‌ ‌ ‌ ‌ ‌ ‌ ‌ ‌ ‌ ‌ ‌ ‌ ‌ ‌ ‌ ‌ ‌ ‌ ‌ ‌ ‌ 
</div>
<!--<![endif]-->
</td>
</tr>
<!-- 2nd Table End -->
</table>
</td>
</tr>
<!-- 1st Table End -->
</table>
<table align="center" width="550" border="0" cellspacing="0" cellpadding="0">
<tr>
<td>
<img src="https://e.juneandvie.com/O/AQEAAZcF2gAmdjYwMDAwMDE4Yi1lZTFiLTg2ZDQtYmRhOC05MjZlOTY2ZjQ1ZTjaACRjMDU0ZTM5YS04YTllLTQ0YzEtMDAwMC00YzVhNDI5NjNhYTHaACQwMDAwMDAwMC0wMDAwLTAwMDAtMDAwMC0wMDAwMDAwMDAwMDADDR5oheNiljLRHlDdSYCQE-TkwnFGVgoES8mxksz721LfdQ" style="display:none; max-height: 0px; font-size: 0px; overflow: hidden; mso-hide: all"> </td>
</tr>
</table>
<!-- Start Header -->
<img src="http://track.securedvisit.com/?sv_cid=1080_03552&amp;sv_emopen=true&amp;sv_svem=oliviamurphy409@gmail.com&amp;cm_source=500003" height="1" width="1">
<tr>
<td width="550" height="120" align="center">
<a href="https://www.juneandvie.com/"> <img style="display: block; margin: auto;" src="http://images.harmony.epsilon.com/ContentHandler/images/194768c2-da6f-4f5d-9c3b-1f4dea4af2a7/2022_09/JVHEADERMKT.png"></a>
</td>
</tr>
<!-- top nav -->
<div class="gmail">
<tr>
<td align="center" class="topnav" style="border-top:1px solid #000001; border-bottom:1px solid #000001;">
<table align="center" width="550" height="22" border="0" cellpadding="0" cellspacing="0" class="mobhid">
<tr>
<td width="192" style="font-family: Arial, Helvetica, sans-serif; font-size: 18px; line-height:23px; color: #000001; padding: 20px 0; -webkit-text-size-adjust:100%; -ms-text-size-adjust:100%; text-align:center;" class="mobhid"><a href="https://www.juneandvie.com/jv/featured/" style="color:#000001; text-decoration:none;"><strong style="font-weight:normal;"> NEW ARRIVALS </strong></a></td>
<td width="166" style="font-family: Arial, Helvetica, sans-serif; font-size: 18px; line-height:23px; color: #000001; padding: 20px 0; -webkit-text-size-adjust:100%; -ms-text-size-adjust:100%; text-align:center;" class="mobhid"><a href="https://www.juneandvie.com/jv/tops/" style="color:#000001; text-decoration:none;"><strong style="font-weight:normal;"> TOPS </strong></a></td>
<td width="192" style="font-family: Arial, Helvetica, sans-serif; font-size: 18px; line-height:23px; color: #000001; padding: 20px 0; -webkit-text-size-adjust:100%; -ms-text-size-adjust:100%; text-align:center;" class="mobhid"><a href="https://www.juneandvie.com/jv/bottoms/" style="color:#000001; text-decoration:none;"><strong style="font-weight:normal;"> BOTTOMS </strong></a></td>
</tr>
</table>
</td>
</tr>
</div>
<tr>
<td class="noshow" align="center" height="20">
<img style="display: block; margin:0 auto;" src="http://images.harmony.epsilon.com/ContentHandler/images/ce647145-5577-42fb-9742-167ece7d9e03/2019_08/images/spacer.gif" width="550" height="20">
</td>
</tr>
<!-- End Header -->
<!--3rd Table Start -->
<table align="center" width="550" border="0" cellspacing="0" cellpadding="0">
<tr>
<td align="center" valign="middle">
<a title="Shop Now" href="https://www.juneandvie.com/jv/featured/new-arrivals/">
<img src="https://images.harmony.epsilon.com/ContentHandler/images/194768c2-da6f-4f5d-9c3b-1f4dea4af2a7/2023_11/images/JV_112023_email_AM_PM_r1_c1.jpg" alt="Shop Now" style="display: block;margin:0 auto;" border="0">
</a>
</td>
</tr>
<tr>
<td align="center" valign="middle">
<a title="Shop Dresses" href="https://www.juneandvie.com/jv/dresses/">
<img src="https://images.harmony.epsilon.com/ContentHandler/images/194768c2-da6f-4f5d-9c3b-1f4dea4af2a7/2023_11/images/JV_112023_email_AM_PM_r2_c1.jpg" alt="Shop Dresses" style="display: block;margin:0 auto;" border="0">
</a>
</td>
</tr>
<tr>
<td align="center" valign="middle">
<a title="Shop Tops And Sweaters" href="https://www.juneandvie.com/jv/tops/">
<img src="https://images.harmony.epsilon.com/ContentHandler/images/194768c2-da6f-4f5d-9c3b-1f4dea4af2a7/2023_11/images/JV_112023_email_AM_PM_r3_c1.jpg" alt="Shop Tops And Sweaters" style="display: block;margin:0 auto;" border="0">
</a>
</td>
</tr>
<tr>
<td align="center" valign="middle">
<a title="Shop Bottoms" href="https://www.juneandvie.com/jv/bottoms/">
<img src="https://images.harmony.epsilon.com/ContentHandler/images/194768c2-da6f-4f5d-9c3b-1f4dea4af2a7/2023_11/images/JV_112023_email_AM_PM_r4_c1.jpg" alt="Shop Bottoms" style="display: block;margin:0 auto;" border="0">
</a>
</td>
</tr>
<tr>
<td align="center" valign="middle">
<a title="Shop Coats And Jackets" href="https://www.juneandvie.com/jv/coats-and-jackets/">
<img src="https://images.harmony.epsilon.com/ContentHandler/images/194768c2-da6f-4f5d-9c3b-1f4dea4af2a7/2023_11/images/JV_112023_email_AM_PM_r5_c1.jpg" alt="Shop Coats And Jackets" style="display: block;margin:0 auto;" border="0">
</a>
</td>
</tr>
<tr>
<td align="center" valign="middle">
<a title="Shop Denim" href="https://www.juneandvie.com/jv/bottoms/jeans/">
<img src="https://images.harmony.epsilon.com/ContentHandler/images/194768c2-da6f-4f5d-9c3b-1f4dea4af2a7/2023_11/images/JV_112023_email_AM_PM_r6_c1.jpg" alt="Shop Denim" style="display: block;margin:0 auto;" border="0">
</a>
</td>
</tr>
<tr>
<td align="center" valign="middle">
<a title="Shop Loungewear" href="https://www.juneandvie.com/jv/featured/loungewear/">
<img src="https://images.harmony.epsilon.com/ContentHandler/images/194768c2-da6f-4f5d-9c3b-1f4dea4af2a7/2023_11/images/JV_112023_email_AM_PM_r7_c1.jpg" alt="Shop Loungewear" style="display: block;margin:0 auto;" border="0">
</a>
</td>
</tr>
<tr>
<td align="center" valign="middle">
<a title="Shop Shoes" href="https://www.juneandvie.com/jv/shoes-and-accessories/">
<img src="https://images.harmony.epsilon.com/ContentHandler/images/194768c2-da6f-4f5d-9c3b-1f4dea4af2a7/2023_11/images/JV_112023_email_AM_PM_r8_c1.jpg" alt="Shop Shoes" style="display: block;margin:0 auto;" border="0">
</a>
</td>
</tr>
<tr>
<td align="center" valign="middle">
<a title="Shop Intimates" href="https://www.juneandvie.com/jv/intimates/">
<img src="https://images.harmony.epsilon.com/ContentHandler/images/194768c2-da6f-4f5d-9c3b-1f4dea4af2a7/2023_11/images/JV_112023_email_AM_PM_r9_c1.jpg" alt="Shop Intimates" style="display: block;margin:0 auto;" border="0">
</a>
</td>
</tr>
<tr>
<td align="center" valign="middle">
<a title="Shop Sleep" href="https://www.juneandvie.com/jv/sleepwear/holiday-sleep-sale/">
<img src="https://images.harmony.epsilon.com/ContentHandler/images/194768c2-da6f-4f5d-9c3b-1f4dea4af2a7/2023_11/images/JV_112023_email_AM_PM_r10_c1.jpg" alt="Shop Sleep" style="display: block;margin:0 auto;" border="0">
</a>
</td>
</tr>
<tr>
<td align="center" valign="middle">
<a title="Shop Now" href="https://www.juneandvie.com/jv/featured/one-and-only-tees-and-essential-leggings/">
<img src="https://images.harmony.epsilon.com/ContentHandler/images/194768c2-da6f-4f5d-9c3b-1f4dea4af2a7/2023_11/images/JV_112023_email_AM_PM_r11_c1.jpg" alt="Shop Now" style="display: block;margin:0 auto;" border="0">
</a>
</td>
</tr>
<!--4th Table Start -->
<table align="center" width="550" cellpadding="0" cellspacing="0" border="0">
<tr>
<td align="center">
<!-- START PRODUCT RECOM -->
</td>
</tr>
<tr>
<td align="center">
<!-- Certona -->
<table align="center" width="550" cellpadding="0" cellspacing="0" border="0">
<tr>
<td height="6" style="height:6px;"></td>
</tr>
<tr>
<td bgcolor="#CECCCD" style="padding: 10px 15px; color:#5A5A5A; font-family:Arial, Helvetica, sans-serif; font-size:18px; text-align:center;">RECOMMENDED FOR YOU</td>
</tr>
<tr>
<td height="10" style="height:10px;"></td>
</tr>
<tr>
<td align="center">
<table align="center" cellpadding="0" cellspacing="0" border="0" width="100%">
<tr>
<td align="center" valign="top">
<table align="center" cellpadding="0" cellspacing="0" border="0">
<tr>
<td valign="top" style="vertical-align: top; font-size:0;" align="center">
<a href="https://www.juneandvie.com/products/long-sleeve-swing-one-and-only-tee/1070870.html">
<img src="https://www.juneandvie.com/dw/image/v2/BBKT_PRD/on/demandware.static/-/Sites-masterCatalog_Roamans/default/dwfcfcd08a/images/hi-res/0537_42678_mc_2097.jpg" width="135" style="display: block; vertical-align: top;" border="0"></a>
</td>
</tr>
<tr>
<td valign="middle" style="padding-top:15px; vertical-align: middle; font-size:14px; text-align:center; font-family:Arial, Helvetica, sans-serif;" width="75%">
<a href="https://www.juneandvie.com/products/long-sleeve-swing-one-and-only-tee/1070870.html" style="color:#000000; text-decoration:none;">LongSleeve Swing One Only Tee</a>
</td>
</tr>
</table>
</td>
<td align="center" valign="top">
<table align="center" cellpadding="0" cellspacing="0" border="0">
<tr>
<td valign="top" style="vertical-align: top; font-size:0;" align="center">
<a href="https://www.juneandvie.com/products/high-low-peplum-leather-jacket/1071308.html">
<img src="https://www.juneandvie.com/dw/image/v2/BBKT_PRD/on/demandware.static/-/Sites-masterCatalog_Roamans/default/dw69e4c7fc/images/hi-res/0502_43322_mc_0143.jpg" width="135" style="display: block; vertical-align: top;" border="0"></a>
</td>
</tr>
<tr>
<td valign="middle" style="padding-top:15px; vertical-align: middle; font-size:14px; text-align:center; font-family:Arial, Helvetica, sans-serif;" width="75%">
<a href="https://www.juneandvie.com/products/high-low-peplum-leather-jacket/1071308.html" style="color:#000000; text-decoration:none;">HighLow Peplum Leather Jacket</a>
</td>
</tr>
</table>
</td>
<td align="center" valign="top">
<table align="center" cellpadding="0" cellspacing="0" border="0">
<tr>
<td valign="top" style=" vertical-align: top; font-size:0;" align="center">
<a href="https://www.juneandvie.com/products/oneandonly-bra-cami/1070865.html">
<img src="https://www.juneandvie.com/dw/image/v2/BBKT_PRD/on/demandware.static/-/Sites-masterCatalog_Roamans/default/dw189e1e33/images/hi-res/0537_42671_mc_1957.jpg" width="135" style="display: block; vertical-align: top;" border="0"></a>
</td>
</tr>
<tr>
<td valign="middle" style="padding-top:15px; vertical-align: middle; font-size:14px; text-align:center; font-family:Arial, Helvetica, sans-serif;" width="75%">
<a href="https://www.juneandvie.com/products/oneandonly-bra-cami/1070865.html" style="color:#000000; text-decoration:none;">OneOnly Bra Cami</a>
</td>
</tr>
</table>
</td>
<td align="center" valign="top">
<table align="center" cellpadding="0" cellspacing="0" border="0">
<tr>
<td valign="top" style="vertical-align: top; font-size:0;" align="center">
<a href="https://www.juneandvie.com/products/oneandonly-mock-neck-tunic/1070862.html">
<img src="https://www.juneandvie.com/dw/image/v2/BBKT_PRD/on/demandware.static/-/Sites-masterCatalog_Roamans/default/dwd7f8eee3/images/hi-res/0537_42666_mc_1392.jpg" width="135" style="display: block; vertical-align: top;" border="0"></a>
</td>
</tr>
<tr>
<td valign="middle" style="padding-top:15px; vertical-align: middle; font-size:14px; text-align:center; font-family:Arial, Helvetica, sans-serif;" width="75%">
<a href="https://www.juneandvie.com/products/oneandonly-mock-neck-tunic/1070862.html" style="color:#000000; text-decoration:none;">OneOnly MockNeck Tunic</a>
</td>
</tr>
</table>
</td>
</tr>
</table>
</td>
</tr>
</table>
</td>
</tr>
<!-- END PRODUCT RECOM -->
<!-- START SOCIAL -->
<br><br><br>
<tr>
<td>
<table align="center" width="550" cellpadding="0" cellspacing="0" border="0" style="background-color: #f5f5f5;">
<tr>
<td>
<a title="3 Brands 1 Easy Checkout" href="https://www.juneandvie.com/">
<img src="https://images.harmony.epsilon.com/ContentHandler/images/194768c2-da6f-4f5d-9c3b-1f4dea4af2a7/2023_08/fixeducimgs/550_Final_JV_UC_Brands_01.jpg" alt="3 Brands 1 Easy Checkout">
</a>
</td>
</tr>
<tr>
<td>
<table align="center" width="550" border="0" cellspacing="0" cellpadding="0">
<tr>
<td align="center" valign="middle">
<a title="Eloquii" href="https://www.eloquii.com/">
<img src="https://images.harmony.epsilon.com/ContentHandler/images/194768c2-da6f-4f5d-9c3b-1f4dea4af2a7/2023_08/fixeducimgs/550_Final_JV_UC_Brands_02.jpg" alt="Eloquii">
</a>
</td>
<td>
<a title="Swimsuits for All" href="https://www.swimsuitsforall.com/">
<img src="https://images.harmony.epsilon.com/ContentHandler/images/194768c2-da6f-4f5d-9c3b-1f4dea4af2a7/2023_08/fixeducimgs/550_Final_JV_UC_Brands_03.jpg" alt="Swimsuits for All">
</a>
</td>
<td>
<a title="JUNE + VIE" href="https://www.juneandvie.com/">
<img src="https://images.harmony.epsilon.com/ContentHandler/images/194768c2-da6f-4f5d-9c3b-1f4dea4af2a7/2023_08/fixeducimgs/550_Final_JV_UC_Brands_04.jpg" alt="JUNE + VIE">
</a>
</td>
</tr>
</table>
</td>
</tr>
</table>
</td>
</tr>
<!-- END SOCIAL -->
<!-- FOOT NAV -->
<tr>
<td align="center" valign="top" style="font-family:Arial, Helvetica, sans-serif; font-size: 11px; color: #333333; padding: 15px 0px 0px 0px; -webkit-text-size-adjust:100%; -ms-text-size-adjust:100%;">
<table align="center" id="Table_04" width="550" border="0" cellpadding="0" cellspacing="0" style="border-top:1px solid #000001; border-bottom:1px solid #000001;">
<tr>
<td colspan="2" style="border-bottom:1px solid #000001; font-family: Arial, Helvetica, sans-serif; font-size: 18px; line-height:23px; color: #000001; padding: 20px 0; -webkit-text-size-adjust:100%; -ms-text-size-adjust:100%; text-align:center;"><a href="https://www.juneandvie.com/jv/featured/" style="color:#000001; text-decoration:none;"><strong style="font-weight:normal;">WHAT'S NEW</strong></a></td>
</tr>
<tr>
<td colspan="2" style="border-bottom:1px solid #000001; font-family: Arial, Helvetica, sans-serif; font-size: 18px; line-height:23px; color: #000001; padding: 20px 0; -webkit-text-size-adjust:100%; -ms-text-size-adjust:100%; text-align:center;"><a href="https://www.juneandvie.com/jv/tops/" style="color:#000001; text-decoration:none;"><strong style="font-weight:normal;">TOPS</strong></a></td>
</tr>
<tr>
<td colspan="2" style="border-bottom:1px solid #000001; font-family: Arial, Helvetica, sans-serif; font-size: 18px; line-height:23px; color: #000001; padding: 20px 0; -webkit-text-size-adjust:100%; -ms-text-size-adjust:100%; text-align:center;"><a href="https://www.juneandvie.com/jv/bottoms/" style="color:#000001; text-decoration:none;"><strong style="font-weight:normal;">BOTTOMS</strong></a></td>
</tr>
<tr>
<td colspan="2" style="border-bottom:1px solid #000001; font-family: Arial, Helvetica, sans-serif; font-size: 18px; line-height:23px; color: #000001; padding: 20px 0; -webkit-text-size-adjust:100%; -ms-text-size-adjust:100%; text-align:center;"><a href="https://www.juneandvie.com/jv/dresses/" style="color:#000001; text-decoration:none;"><strong style="font-weight:normal;">DRESSES</strong></a></td>
</tr>
<tr>
<td colspan="2" style="border-bottom:1px solid #000001; font-family: Arial, Helvetica, sans-serif; font-size: 18px; line-height:23px; color: #000001; padding: 20px 0; -webkit-text-size-adjust:100%; -ms-text-size-adjust:100%; text-align:center;"><a href="https://www.juneandvie.com/jv/coats-and-jackets/" style="color:#000001; text-decoration:none;"><strong style="font-weight:normal;">COATS &amp; JACKETS</strong></a></td>
</tr>
<tr>
<td colspan="2" style="border-bottom:1px solid #000001; font-family: Arial, Helvetica, sans-serif; font-size: 18px; line-height:23px; color: #000001; padding: 20px 0; -webkit-text-size-adjust:100%; -ms-text-size-adjust:100%; text-align:center;"><a href="https://www.juneandvie.com/jv/shoes-and-accessories/" style="color:#000001; text-decoration:none;"><strong style="font-weight:normal;">SHOES</strong></a></td>
</tr>
<tr>
<td colspan="2" style="border-bottom:1px solid #000001; font-family: Arial, Helvetica, sans-serif; font-size: 18px; line-height:23px; color: #000001; padding: 20px 0; -webkit-text-size-adjust:100%; -ms-text-size-adjust:100%; text-align:center;"><a href="https://www.juneandvie.com/jv/intimates/" style="color:#000001; text-decoration:none;"><strong style="font-weight:normal;">LINGERIE</strong></a></td>
</tr>
<tr>
<td colspan="2" style="border-bottom:1px solid #000001; font-family: Arial, Helvetica, sans-serif; font-size: 18px; line-height:23px; color: #000001; padding: 20px 0; -webkit-text-size-adjust:100%; -ms-text-size-adjust:100%; text-align:center;"><a href="https://www.juneandvie.com/jv/sleepwear/" style="color:#000001; text-decoration:none;"><strong style="font-weight:normal;">SLEEP</strong></a></td>
</tr>
<tr>
<td colspan="2" style="border-bottom:1px solid #000001; font-family: Arial, Helvetica, sans-serif; font-size: 18px; line-height:23px; color: #000001; padding: 20px 0; -webkit-text-size-adjust:100%; -ms-text-size-adjust:100%; text-align:center;"><a href="https://www.juneandvie.com/jv/swimwear/" style="color:#000001; text-decoration:none;"><strong style="font-weight:normal;">SWIM</strong></a></td>
</tr>
<tr>
<td colspan="2" style="border-bottom:1px solid #000001; font-family: Arial, Helvetica, sans-serif; font-size: 18px; line-height:23px; color: #000001; padding: 20px 0; -webkit-text-size-adjust:100%; -ms-text-size-adjust:100%; text-align:center;"><a href="https://www.juneandvie.com/jv/beauty/" style="color:#000001; text-decoration:none;"><strong style="font-weight:normal;">BEAUTY</strong></a></td>
</tr>
<tr>
<td colspan="2" style="border-bottom:1px solid #000001; font-family: Arial, Helvetica, sans-serif; font-size: 18px; line-height:23px; color: #000001; padding: 20px 0; -webkit-text-size-adjust:100%; -ms-text-size-adjust:100%; text-align:center;"><a href="https://www.juneandvie.com/jv/clearance/" style="color:#000001; text-decoration:none;"><strong style="font-weight:normal;">CLEARANCE</strong></a></td>
</tr>
<tr>
<td width="304" style="border-bottom:1px solid #000001; font-family: Arial, Helvetica, sans-serif; font-size: 18px; line-height:23px; color: #000001; padding: 20px 0; -webkit-text-size-adjust:100%; -ms-text-size-adjust:100%; text-align:center;"><a href="https://www.juneandvie.com/register" style="color:#000001; text-decoration:none;"><strong style="font-weight:normal;">MY ACCOUNT</strong></a></td>
<td width="304" style="border-left:1px solid #000001; border-bottom:1px solid #000001; font-family: Arial, Helvetica, sans-serif; font-size: 18px; line-height:23px; color: #000001; padding: 20px 0; -webkit-text-size-adjust:100%; -ms-text-size-adjust:100%; text-align:center;"><a href="https://www.juneandvie.com/register" style="color:#000001; text-decoration:none;"><strong style="font-weight:normal;">ORDER STATUS</strong></a></td>
</tr>
<tr>
<td width="304" style="font-family: Arial, Helvetica, sans-serif; font-size: 18px; line-height:23px; color: #000001; padding: 20px 0; -webkit-text-size-adjust:100%; -ms-text-size-adjust:100%; text-align:center;"><a href="https://www.juneandvie.com/help" style="color:#000001; text-decoration:none;"><strong style="font-weight:normal;">CUSTOMER SERVICE</strong></a></td>
<td width="304" style="border-left:1px solid #000001; font-family: Arial, Helvetica, sans-serif; font-size: 18px; line-height:23px; color: #000001; padding: 20px 0; -webkit-text-size-adjust:100%; -ms-text-size-adjust:100%; text-align:center;"><a href="https://www.onestopplus.com/c/giftcard-landing-asset-os.html" style="color:#000001; text-decoration:none;"><strong style="font-weight:normal;">GIFT CARD</strong></a></td>
</tr>
</table>
</td>
</tr>
<!-- END FOOT NAV -->


<!--4th Table End -->
</table>
<!--3rd Table End -->
</table>
<!-- Fine print -->
<table width="550" cellpadding="0" cellspacing="0" border="0" bgcolor="#FFFFFF">
<!-- Start of Disclaimer -->
<tr>
<td style="padding-top:20px; font-family: Arial, Verdana, Helvetica, Sans-serif; font-size: 11px; color: #333333; -webkit-text-size-adjust:100%; -ms-text-size-adjust:100%;" valign="top">
<strong>Buy 2 or more for $20 each applies to June &amp; Vie One &amp; Only Tees and Tunics only.</strong> Does not apply to final sale, clearance, menswear, home goods, and select third party merchandise. Discount is priced as marked in checkout. Not applicable to gift cards, prior purchases or when ordering from a catalog. May not be redeemed for cash and cannot be combined with other offers. Returns will be credited at the discounted price. All items marked as final sale cannot be returned or exchanged. Only applies to in stock merchandise. All promotions and savings are stated in USD. Expires 11/21/2023.
<br>
<br>
</td>
</tr>
<!-- End of Disclaimer -->
<tr>
<td style="padding-top:20px; font-family: Arial, Verdana, Helvetica, Sans-serif; font-size: 11px; color: #333333; -webkit-text-size-adjust:100%; -ms-text-size-adjust:100%;" valign="top">
</td>
</tr>
<tr>
<td valign="top" style="font-family:Arial, Helvetica, sans-serif; font-size: 11px; color: #333333; text-align:left; -webkit-text-size-adjust:100%; -ms-text-size-adjust:100%;">
<table id="Table_04" width="90%" border="0" cellpadding="0" cellspacing="0" align="center">
<tr>
<td valign="top" style="font-family:Arial, Helvetica, sans-serif; font-size: 11px; color: #333333; text-align:left; -webkit-text-size-adjust:100%; -ms-text-size-adjust:100%;">
Our goal is your complete satisfaction! If we have not delighted you, all unworn, unwashed or defective merchandise may be exchanged for FREE within 60 days of ship date (excludes items shipped directly from 3rd party brands, items purchased through Amazon or using PayPal). We are happy to process an exchange for a new size, color or different item at no additional shipping charge.<br>
<br>
Having problems viewing this email? <a href="https://e.juneandvie.com/H/2/v60000018bee1b86d4bda8926e966f45e8/c054e39a-8a9e-44c1-ab02-734a37340bb6/HTML" style="color:#333333; text-decoration:underline;">Click here.</a>
        
Unsubscribe from our e-mail list, <a href="#" style="color:#333333; text-decoration: underline;">click here</a>.
<br>
<br>
<a href="https://www.juneandvie.com/register" style="color:#333333; text-decoration: underline;">Register</a> to access all of our convenient site features. It's fast, easy and secure. <a href="https://www.juneandvie.com/register" style="color:#333333; text-decoration: underline;">Subscribe</a> to our list. Read our <a href="https://www.juneandvie.com/c/privacy-policy.html" style="color:#333333; text-decoration: underline;">Privacy Policy</a>. To reply to this e-mail, please use our <a href="https://www.juneandvie.com/contactus" style="color:#333333; text-decoration: underline;">Customer Contact Form</a>.
This email may be considered an advertising or promotional message. If you no longer wish to receive these emails, <a href="#" style="color:#333333; text-decoration: underline;">click here.</a>
<br>
<br> Your relationship with June+Vie™ is governed by our
<a href="https://www.juneandvie.com/c/terms-of-use-os.html" style="color:#333333; text-decoration: underline;">Terms of Use.</a>.
<br>
<br>
<strong> June+Vie™, 2300 Southeastern Ave., Indianapolis, IN 46201 </strong>
<br>
<br>
</td>
</tr>
</table>
</td>
</tr>
<br><br>


</table>
</center>
</body>
</html>

              
            
June & Vie

Take your style up a notch with the season's latest looks (https://e.juneandvie.com/T/v60000018bee1b86d4bda8926e966f45e8/c054e39a8a9e44c10000021ef3a0bcc2/c054e39a-8a9e-44c1-ab02-734a37340bb6?__F__=v0fUYvjHMDjRPMSh3tviDHXIoXcPxvDgUUCCPvXMWoX_0JoZLAZABQF312Dioiap077C4DyfqMh7f5R1HPqGbtTcz8ABYm_e2BnEVS0zFxe3zI62OAZsPM4kxPkG77TYgElXyqcKB56mh3j3PaGkp5cT0YQqX3x7EZCKm84A1DcxRLuxZWMv0dQa3js14Xq4filcYMx4_Q3Yb4mcObBkMXxkH6i5KDi-qMnCzddZ_NdekhMZAQrtTvE0jZJ1Ocfi-f3n5ZLaPIO6wniGDrJ_aYJKQZ0CsbmqmYMSyI52psjcZCyLHWzEBbbUdtDVZ8vTfGCX4qrZ8jKA6Bk5nzWuo1oEwL59sLdrmAEOPrInSMU-uqUoe0zm0nhMw4dZ0gWhkcwHIsxK1P635Jh93cOKy36EQyEYBZXjLWp0x9VPV_7_fADdd4rU4Skj8gTLoz6gld6ZoLLehba9915KvoxEwZVCMF1RHMk4l-g9MbbbKWW8gMTyipRHhqK39_PfjiyeLMBLi34Z2l52by-nXERnaFjU385mxdWwvz5rom2RlgHteCRdjcmD5sFDe7xi7Zv_cjOiu0y4lv1FSbUhueiVX9dD6FRxQDKUlIZOjRjfGC2p1xnQ6GPBOgN-SllZXQwmpZhgQ37zVx9rMFWU0JWbZh2m-R_X-3D-F-TuYnTC-1zsA=)
‌ ‌ ‌ ‌ ‌ ‌ ‌ ‌ ‌ ‌ ‌ ‌ ‌ ‌ ‌ ‌ ‌ ‌ ‌ ‌ ‌ ‌ ‌ ‌ ‌ ‌ ‌ ‌ ‌ ‌ ‌ ‌ ‌ ‌ ‌ ‌ ‌ ‌ ‌ ‌ ‌ ‌ ‌ ‌ ‌ ‌ ‌ ‌ ‌ ‌ ‌ ‌ ‌ ‌ ‌ ‌ ‌ ‌ ‌ ‌ ‌ ‌ ‌ ‌ ‌ ‌ ‌ ‌ ‌ ‌ ‌ ‌ ‌ ‌ ‌ ‌ ‌ ‌ ‌ ‌ ‌ ‌ ‌ ‌ ‌ ‌ ‌ ‌ ‌ ‌ ‌ ‌ ‌ ‌ ‌ ‌ ‌ ‌ ‌ ‌ ‌ ‌ ‌ ‌ ‌ ‌ ‌ ‌ ‌ ‌ ‌ ‌ ‌ ‌ ‌ ‌ ‌ ‌ ‌ ‌ ‌ ‌ ‌ ‌ ‌ ‌ ‌
(https://e.juneandvie.com/T/v60000018bee1b86d4bda8926e966f45e8/c054e39a8a9e44c10000021ef3a0bcc3/c054e39a-8a9e-44c1-ab02-734a37340bb6?__F__=v0fUYvjHMDjRPMSh3tviDHXIoXcPxvDgUUCCPvXMWoX_0JoZLAZABQF312Dioiap077C4DyfqMh7cE3imr5APXeO7lNfvTgqO9ZD0jVI_4M9jD6BcyTS9IWK8WkGKHqrvvfwRZ2T8h49mZtcBRQe6Qs0nxNZ3JASRg3HeVJ5zk44awy4qmncDNWcV78dggcrmh78KTgFYe0ElB-ouSg4vqjIcO6JP_KahdLZzvlyyRkAVf64Fk-BEOffNFbFaHIvwBUKaQ2K7Pt9pcC2JfA0m1YbbN176OGTNimXkL4NkSyUgCkInQ8PLAdtCEtvxl2cU4mGTnbDPr4Mnns9xsH5mf7B8zurSJn4UnUTVOj7ki0hKW9FgkI2MPhg4CTmGvuQrG7eHLQ8-38XTHaAcDnauK9kMyRHKPUHtQjhQZQv7vL9RJF0Sh_V-AKj9r61UnxL7SuV40AW7tmekX5_CHf3AfKPHQydGkpd-vXtHtv3Sw9Ckgke2iJHfI2qToatmxMTgloyCaH2-0ZrJ41EjIc1ZXaRwXInhxWAv0rbISYlft0GMbxde2BV09I-KUKgFROBpaOSEJRMY51o-ubylc8kBH_EVjy0BSyoUbfSvOOclXjsk6WS-JmGAR_8ln6REbOJEMGjIiZPhLfb8=)

NEW ARRIVALS TOPS BOTTOMS
(https://e.juneandvie.com/T/v60000018bee1b86d4bda8926e966f45e8/c054e39a8a9e44c10000021ef3a0bcc7/c054e39a-8a9e-44c1-ab02-734a37340bb6?__F__=v0fUYvjHMDjRPMSh3tviDHXIoXcPxvDgUUCCPvXMWoX_0JoZLAZABQF312Dioiap077C4DyfqMh7f5R1HPqGbtTcz8ABYm_e2BnEVS0zFxe3zI62OAZsPM4kxPkG77TYgElXyqcKB56mh3j3PaGkp5cT0YQqX3x7EZCKm84A1DcxRLuxZWMv0dQa3js14Xq4filcYMx4_Q3Yb4mcObBkMXxkH6i5KDi-qMnCzddZ_NdekhMZAQrtTvE0jZJ1Ocfi-f3n5ZLaPIO6wniGDrJ_aYJKQZ0CsbmqmYMSyI52psjcZCyLHWzEBbbUdtDVZ8vTfGCX4qrZ8jKA6Bk5nzWuo1oEwL59sLdrmAEOPrInSMU-uqUoe0zm0nhMw4dZ0gWhkcwHIsxK1P635Jh93cOKy36EQyEYBZXjLWp0x9VPV_7_fADdd4rU4Skj8gTLoz6gld6ZoLLehba9915KvoxEwZVCMF1RHMk4l-g9MbbbKWW8gMTyipRHhqK1eES1qHFTCZBLi34Z2l52by-nXERnaFjU385mxdWwvz5rom2RlgHteCRdjcmD5sFDe7xi7Zv_cjOiu0y4lv1FSbUhueiVX9dD6FRxQDKUlI1EBv0y2P2b3zJr7O-FdVO58uU9ZU4rp8ySp514Ag6K1iCdDwrEhXkm-R_X-3D-F-TuYnTC-1zsA=)
(https://e.juneandvie.com/T/v60000018bee1b86d4bda8926e966f45e8/c054e39a8a9e44c10000021ef3a0bcc8/c054e39a-8a9e-44c1-ab02-734a37340bb6?__F__=v0fUYvjHMDjRPMSh3tviDHXIoXcPxvDgUUCCPvXMWoX_0JoZLAZABQF312Dioiap077C4DyfqMh7eNEhGnkvHjwLNW5fLtGFIsac7C7l1fJ1TIrOGV9N5Moe_1I7-S6Upbt-7ToyPhEczDss7bCJ0JS0AmBDbe4oWl9QqM-QYBuPVOI1p7JKSUj4EWFcUR_cLOhz90DPpdvd2V_llz3hEyqHV0EW-mzCa1HTKlfpRHPMD0_4aMXybaui7QgGAG282QiC1y10L-_Zw9COkR55kHuBIRPa70tj40Rd70m-8WxtsTGraE0v1kekrkqiKxr8EAKYkfhrqEEACYAaRZM0KDH1icL-eF6j0-_12NkHvnU0TZXnEAFEXrIzd9xHpoCPITVSqtfTsA9tUqvdhxSFHmg9HGjPSmEVOa2lyaGPILUv0Jw5ls3e1fkPepdcd5OmmVrjcmh8rIB0MdjYtlMezCGxyZJ0INLIBgVbeHZUNvs6_VKVwhDkViIlh0yOozTSfs5NaLnNQE2hv0OI_RId9XUo_15q5_Yf0JuzDWxdtpoifSGek0Ne5k7va0qGkGKTGvHsVaD9p-9vNlvbq1z7m6T8xVRpTHq2tICyrUQ60rmcCxncQzAmIwMJd5hXJogshwNImHzCcsYtNFp0B5dGKYyw==)
(https://e.juneandvie.com/T/v60000018bee1b86d4bda8926e966f45e8/c054e39a8a9e44c10000021ef3a0bcc9/c054e39a-8a9e-44c1-ab02-734a37340bb6?__F__=v0fUYvjHMDjRPMSh3tviDHXIoXcPxvDgUUCCPvXMWoX_0JoZLAZABQF312Dioiap077C4DyfqMh7e_EJ4gOx_aXbwN7wY06SKK7uU1-9OCo71kPSNUj_gz2MPoFzJNL0hYrxaQYoequ-9_BFnZPyHj2Zm1wFFB7pCzSfE1nckBJGDcd5UnnOTjhrDLiqadwM1ZxXvx2CByuaHvwpOAVh7QSUH6i5KDi-qMhw7ok_8pqF0tnO-XLJGQBV_rgWT4EQ5980VsVoci_AFQppDYrs-32lwLYl8DSbVhts3Xvo4ZM2KZeQvg2RLJSAKQidDw8sB20IS2_GXZxTiYZOdsM-vgyeez3GwfmZ_sHzO6tImfhSdRNU6PuSLSEpb0WCQjYw-GDgJOYa-5Csbt4ctDz7fxdMdoBwOdq4r2QzJEco9Qe1COFBlC_u8v1EkXRKH9X4AqP2vrVSfEvtK5XjQBbu2Z6Thd_RLs6uuXh7d8AKu7wrSCCoOwcYN2lstbO0p0IuS3Fi0Yk8-KZNkPjAREh62Hm5lh9KOqeW--2L62ItZAzy9raOOS6j5CavXZXz5H03wFni3-yOkxR6BSUmJVIpbR2EaKzORtiaA1DvSPvqPm8QNADg5KC4JVH-ir39ZDRILN1rVNQewrmuQ=)
(https://e.juneandvie.com/T/v60000018bee1b86d4bda8926e966f45e8/c054e39a8a9e44c10000021ef3a0bcca/c054e39a-8a9e-44c1-ab02-734a37340bb6?__F__=v0fUYvjHMDjRPMSh3tviDHXIoXcPxvDgUUCCPvXMWoX_0JoZLAZABQF312Dioiap077C4DyfqMh7edhz3P17OhhULKHpEh1FUcac7C7l1fJ1TIrOGV9N5Moe_1I7-S6Upbt-7ToyPhEczDss7bCJ0JS0AmBDbe4oWl9QqM-QYBuPVOI1p7JKSUj4EWFcUR_cLOhz90DPpdvd2V_llz3hEyqHV0EW-mzCa1HTKlfpRHPMD0_4aMXybaui7QgGAG282QiC1y10L-_Zw9COkR55kHuBIRPa70tj40Rd70m-8WxtsTGraE0v1kekrkqiKxr8EAKYkfhrqEEACYAaRZM0KDH1icL-eF6j0-_12NkHvnU0TZXnEAFEXrIzd9xHpoCPITVSqtfTsA9tUqvdhxSFHmg9HGjPSmEVOa2lyaGPILUv0Jw5ls3e1fkPepdcd5OmmVrjcmh8rIB0MdjYtlMezCGxyZJ0INLIBg3M1AcL1if73VKVwhDkViIlh0yOozTSfs5NaLnNQE2hv0OI_RId9XUo_15q5_Yf0JuzDWxdtpoifSGek0Ne5k7va0qGkGKTGvHsVaD9p-9vNlvbq1z7m6T1LE03UXB_8xSUQniL2secmhdT6TYaSeqzFXDjfX9guaAJYw3Evb7R5Fp0B5dGKYyw==)
(https://e.juneandvie.com/T/v60000018bee1b86d4bda8926e966f45e8/c054e39a8a9e44c10000021ef3a0bccb/c054e39a-8a9e-44c1-ab02-734a37340bb6?__F__=v0fUYvjHMDjRPMSh3tviDHXIoXcPxvDgUUCCPvXMWoX_0JoZLAZABQF312Dioiap077C4DyfqMh7fKaEL4NjQX0RiLAE4ElJyYytLBdFO1yC8rrZ6A8sOcst7E1nbCz9cIFkFTE6KwT3XfgZgnbuX0N0AJVPHKPg9HW-_Ceu1Wkh0EeccUsXGV6xYhDzeH-oy47-n1zmHLxDXj5oJy4OtsJ0MyqJE6kyOwhrnpfo5yv77yYJQADYqVvK3Cc_LAH2JJaS53DzXevGdoPetvCweKJjUqyTX_0ui-VLFoVmywj1USbpprdqW56hpgtq60OS9R7PJvo4-nZW1CRqiyaTKxJCusB0oHLWYVaMXRFmGxFGQfTI0c-2phHA0CPSijpvrnMjIsZwZ4dIAz_4RiaOfdOR-zx3NN-EdgwJRlZ55qd_CY8o7ktsFtYeHiyUVJ_IaLI79B9kZ9ACqm1s5E6SRCb1JliqktRYM5R5792XQUFy-7n2YvnCOXnl7R7b90sPQpIJHtoiR3yNqk6GrZsTE4JaMgmh9vtGayeNRIyHNWV2kcFyJ4cVgL9K2yEmJX7dBjG8XXtgVdPSPilCoBUTgaWjkhCUTGOdaPcShPlJWteaGb386q82oBSnNfKMOHWor1poplXMBmqEnzyB6VYw0AZRoyImT4S32_)
(https://e.juneandvie.com/T/v60000018bee1b86d4bda8926e966f45e8/c054e39a8a9e44c10000021ef3a0bccc/c054e39a-8a9e-44c1-ab02-734a37340bb6?__F__=v0fUYvjHMDjRPMSh3tviDHXIoXcPxvDgUUCCPvXMWoX_0JoZLAZABQF312Dioiap077C4DyfqMh7edhz3P17OhhY-WY30_B-l710cXDIYMqCZMT5Bu-02IBJV8qnCgeepod49z2hpKeXE9GEKl98exGQipvOANQ3MUS7sWVjL9HUGt47NeF6uH4pXGDMeP0N2G-JnDmwZDF8ZB-ouSg4vqjJws3XWfzXXpITGQEK7U7xNI2SdTnH4vn95-WS2jyDusJ4hg6yf2mCSkGdArG5qpmDEsiOdqbI3GQsix1sxAW21HbQ1WfL03xgl-Kq2fIygOgZOZ81rqNaBMC-fbC3a5gBDj6yJ0jFPrqlKHtM5tJ4TMOHWdIFoZHMByLMStT-t-SYfd3Dist-hEMhGAWV4y1qdMfVT1f-_3wA3XeK1OEpI_IEy6M-oJXemaCy3oW2vfdeSr6MRMGVQjBdURzJOJfoPTG22yllvIDE8oqUR4aivcaTFJTMJBdgS4t-Gdpedm8vp1xEZ2hY1N_OZsXVsL8-a6JtkZYB7XgkXY3Jg-bBQ3u8Yu2b_3IzortMuJb9RUm1IbnolV_XQ-hUcUAylJSNRAb9Mtj9m9SZTLuSqTWJaV_S2N8K0fwf114U1HZ9HdSJx_k5DD399vkf1_tw_hfk7mJ0wvtc7A)
(https://e.juneandvie.com/T/v60000018bee1b86d4bda8926e966f45e8/c054e39a8a9e44c10000021ef3a0bccd/c054e39a-8a9e-44c1-ab02-734a37340bb6?__F__=v0fUYvjHMDjRPMSh3tviDHXIoXcPxvDgUUCCPvXMWoX_0JoZLAZABQF312Dioiap077C4DyfqMh7f5R1HPqGbtTSu1017NrBzQJtTFax-VI7B9CWnI6HiATBm98MJ2OIHo39e34sMRFReobX2B4hPQqEkCSjAU8rK_-4ThTlbw4qhwX3BC87OL8BFadTzQzcqSvSUpvfiKkzC814Csw7EHQ3oLaK_jniCY4Fa0bkGttBLFe_HYIHK5oTcotwS3Hlawtz-J1IbKMdreYhMJ-ezhsCbiE3GEVlW8X-FSuiMKSgLm5vfRzmV5zsDpY-ge7D4DKQK9iZSi_8hWoKQHXA9EwNfGu1t1v6powu_Yse7a1KTQyz_LPdRu-qKreYN2K6LWn9paBihNMYFL-FNWkK4s9nFso4Fhe1YA15x2kihF79xIcqGWPXpnOTncCgBjUikKrKSn59lscY0RQG8gUo3ypCmA9oKcRZ8pT4cJPhqRLzk-RWRUQQ4y0Y-3awbreRjGW8K_42BLdBcVAYrVQ7ztoQFpYJ2N8JNr6kgP9_RmB9vDKfpFA1RiKmXTJdTRZ9hyGHVAsduAtpgyA3L2s6U27mrGlJWmeyAHuW0pwo6Lj7vePGsJLtB6W5WGC2D3dxQXDpvvPwdknk3JJN0SxNcXioEmdyFrPEBr)
(https://e.juneandvie.com/T/v60000018bee1b86d4bda8926e966f45e8/c054e39a8a9e44c10000021ef3a0bcce/c054e39a-8a9e-44c1-ab02-734a37340bb6?__F__=v0fUYvjHMDjRPMSh3tviDHXIoXcPxvDgUUCCPvXMWoX_0JoZLAZABQF312Dioiap077C4DyfqMh7dWs5bHkzBke-0gOI4dglHAlU4BMOLgYWyVWU_wPwl53UxPkG77TYgElXyqcKB56mh3j3PaGkp5cT0YQqX3x7EZCKm84A1DcxRLuxZWMv0dQa3js14Xq4filcYMx4_Q3Yb4mcObBkMXxkH6i5KDi-qMnCzddZ_NdekhMZAQrtTvE0jZJ1Ocfi-f3n5ZLaPIO6wniGDrJ_aYJKQZ0CsbmqmYMSyI52psjcZCyLHWzEBbbUdtDVZ8vTfGCX4qrZ8jKA6Bk5nzWuo1oEwL59sLdrmAEOPrInSMU-uqUoe0zm0nhMw4dZ0gWhkcwHIsxK1P635Jh93cOKy36EQyEYBZXjLWp0x9VPV_7_fADdd4rU4Skj8gTLoz6gld6ZoLLehba9915KvoxEwZVCMF1RHMk4l-g9MbbbKWW8gMTyipRHhqK3NmeKdxIS2kBLi34Z2l52by-nXERnaFjU385mxdWwvz5rom2RlgHteCRdjcmD5sFDe7xi7Zv_cjOiu0y4lv1FSbUhueiVX9dD6FRxQDKUlI1EBv0y2P2b0NXhmtU4GaE8Zs6-EfcTcfJgngd3MpIBzrKG4oi-phyW-R_X-3D-F-TuYnTC-1zsA=)
(https://e.juneandvie.com/T/v60000018bee1b86d4bda8926e966f45e8/c054e39a8a9e44c10000021ef3a0bccf/c054e39a-8a9e-44c1-ab02-734a37340bb6?__F__=v0fUYvjHMDjRPMSh3tviDHXIoXcPxvDgUUCCPvXMWoX_0JoZLAZABQF312Dioiap077C4DyfqMh7fPgrFILQU3Md3kN-ObAhOjK62egPLDnLLexNZ2ws_XCBZBUxOisE9134GYJ27l9DdACVTxyj4PR1vvwnrtVpIdBHnHFLFxlesWIQ83h_qMuO_p9c5hy8Q14-aCcuDrbCdDMqiROpMjsIa56X6Ocr--8mCUAA2KlbytwnPywB9iSWkudw813rxnaD3rbwsHiiY1Ksk1_9LovlSxaFZssI9VEm6aa3alueoaYLautDkvUezyb6OPp2VtQkaosmkysSQrrAdKBy1mFWjF0RZhsRRkH0yNHPtqYRwNAj0oo6b65zIyLGcGeHSAM_-EYmjn3Tkfs8dzTfhHYMCUZWeeanfwmPKO5LbBbWHh4slFSfyGiyO_QfZGfQAqptbOROkkQm9SZYqpLUWDOUee_dl0FBcvjpMuVbzbGfbfp07yZU5SSWHfeAXJZuq4xiqvkTKJ2WsHKJVmHs8Zid0W4Z8xHb8IJO6fDa41XJIAq8HbS45XioqGekwXPPNfLLh2mo6cefqUQubC0L7_ypY5yfq__Mpnka0mVZJuSGJlmeP4d0Cnkq2u81CdiM_QfcPbzUDYWYN4ExT7Xm-f7Q==)
(https://e.juneandvie.com/T/v60000018bee1b86d4bda8926e966f45e8/c054e39a8a9e44c10000021ef3a0bcd0/c054e39a-8a9e-44c1-ab02-734a37340bb6?__F__=v0fUYvjHMDjRPMSh3tviDHXIoXcPxvDgUUCCPvXMWoX_3Gytm8LwevE3dP0dkI_vu1SnI-MYl_tzpXZrwcbMj95UjOuT4aV6G8q-cq0zHa8XXMY1fyTP-cOU7AGPcn7d9FCImhrmtReWy5SHGzbFSqJ3KIo_r7V2vqgNCLZG2G75bKIG44-mfRjYxeqlZRVYlZ1dR6BUmN2QH9knOHi5XCbQ7qofpAUU-PxOBKwnBruwKTtEalO2WiQKiURP6VHaMwuD06EDWM-4IskmaJMKolEepuyIbW-5Qu37bekFtDwqR3x-lnxWxH0MHR5i0zL7CzPCYvalxHhpw-8uWNo1fX9cJy3f6mNOPO6Qk7Vju4VGl2FXeR4zGxwbykJdUpd_6wQ3Mv5V0gVkXcCwcfTkSktZv-G_f4rWnLYvJIBrzTlWldcqNVlv35uDFvn6C7gqVZwDtrWNwW98-9_r-14yORnYmh8wMcpdVZOSSxzmn6mNYC13BgE3V4TVdEAqPkYTydXtHtv3Sw9Ckgke2iJHfI2qToatmxMTgloyCaH2-0ZrJ41EjIc1ZXaRwXInhxWAv0rbISYlft0GMbxde2BV09I-KUKgFROBpaOSEJRMY51o9HtDHFW6JYjJUSmW83exfXep_e7Pqr4b00yxWjyhjSol3-vktGBG3MGjIiZPhLfb8=)
(https://e.juneandvie.com/T/v60000018bee1b86d4bda8926e966f45e8/c054e39a8a9e44c10000021ef3a0bcd1/c054e39a-8a9e-44c1-ab02-734a37340bb6?__F__=v0fUYvjHMDjRPMSh3tviDHXIoXcPxvDgUUCCPvXMWoX_0JoZLAZABQF312Dioiap077C4DyfqMh7f5R1HPqGbtTYZwBlfB-wgkpru6MhJRqb1VUEZY4Ofdyst2T-fLhDaWbUJB8g2bADTlj2tmHdXFfSutnoDyw5yy3sTWdsLP1wgWQVMTorBPdd-BmCdu5fQ3QAlU8co-D0db78J67VaSHQR5xxSxcZXrFiEPN4f6jLjv6fXOYcvENePmgnLg62wnQzKokTqTI7CGuel-jnK_vvJglAANipW8rcJz8sAfYklpLncPNd68Z2g9628LB4omNSrJNf_S6L5UsWhWbLCPVRJummt2pbnqGmC2rrQ5L1Hs8m-jj6dlbUJGqLJpMrEkK6wHSgctZhVoxdEWYbEUZB9MjRz7amEcDQI9KKOm-ucyMixnBnh0gDP_hGJo5905H7PHc034R2DAlGVnnmp38JjyjuS2wW1h4eLJRUn8hosjv0H2Rn0AKqbWzkTpJEJvUmWKqS1FgzlHnv3ZdBQXLxGM9SRX8YrY36dO8mVOUklh33gFyWbquMYqr5EyidlrByiVZh7PGYndFuGfMR2_CCTunw2uNVySAKvB20uOV4qKhnpMFzzzXyy4dpqOnHn6lELmwtC-_8pMwlfPV0HreEEVTy4yVlmwvvxbH5Q5Ft-sMfGqRXmFNmEIUncXrOpceBMU-15vn-0=)



RECOMMENDED FOR YOU



(https://e.juneandvie.com/T/v60000018bee1b86d4bda8926e966f45e8/c054e39a8a9e44c10000021ef3a0bcd2/c054e39a-8a9e-44c1-ab02-734a37340bb6?__F__=v0fUYvjHMDjRPMSh3tviDHXIoXcPxvDgUUCCPvXMWoX_0JoZLAZABQF312Dioiap077C4DyfqMh7cobsv5E19_XxtTnymuCu93DjGqJUFns91PYi2l19EqLnMEt_kdJ3idsa32XiQHfXFjMeXQ_trkuPT_hBZTodzR7-n1zmHLxDXj5oJy4OtsJ0MyqJE6kyOwDpFVuLophloLDgsz3wlp-4jxbQhHBHTiYGBxXqI9Xm8YNOuxzLJeoPAYP0kx3vvVQfqLkoOL6oyHDuiT_ymoXVAK9MVcb7OCcx4HvRUeWGB-dzYV2JcEFSySKtAyL-HphjZjW7GGeY00aarCilaI1XYVd5HjMbHBgGXZNMJM0KkcplHR3g-O5RfuV8-aMv4HExq2hNL9ZHpK5Koisa_BACmJH4a6hBAAmAGkWTNCgx9YnC_nheo9Pv9djZB751NE2V5xABRF6yPpHbZ1o99OhN5iEwn57OGwZnNLI5G37LDu5TX704KjvWQ9I1SP-DPYw-gXMk0vSFivFpBih6q7738EWdk_IePZyQdshQSNv3pROoFDBhrUUZr6O3emVySItVvX4OXb_VklP7Jdxd8499cjqP90xDd5I5uvfFzt1RAPNMAmHOQDigNz_L05d1WkGpCzPlo0-vtvP6CM5LUqCH6KY5zr1Zcpn3-MfNPo0fF-YMGT4o9KJAwzaFctmYBjmYIQWqnCyk-_YB8WxqopKg==)
LongSleeve Swing One Only Tee (https://e.juneandvie.com/T/v60000018bee1b86d4bda8926e966f45e8/c054e39a8a9e44c10000021ef3a0bcd3/c054e39a-8a9e-44c1-ab02-734a37340bb6?__F__=v0fUYvjHMDjRPMSh3tviDHXIoXcPxvDgUUCCPvXMWoX_0JoZLAZABQF312Dioiap077C4DyfqMh7cobsv5E19_XxtTnymuCu93DjGqJUFns91PYi2l19EqLnMEt_kdJ3idsa32XiQHfXFjMeXQ_trkuPT_hBZTodzR7-n1zmHLxDXj5oJy4OtsJ0MyqJE6kyOwDpFVuLophloLDgsz3wlp-4jxbQhHBHTiYGBxXqI9Xm8YNOuxzLJeoPAYP0kx3vvVQfqLkoOL6oyHDuiT_ymoXVAK9MVcb7OCcx4HvRUeWGB-dzYV2JcEFSySKtAyL-HphjZjW7GGeY00aarCilaI1XYVd5HjMbHBgGXZNMJM0KkcplHR3g-O5RfuV8-aMv4HsExQH3Wr31LeYhMJ-ezhsGZzSyORt-yw7uU1-9OCo71kPSNUj_gz2MPoFzJNL0hYrxaQYoequ-9_BFnZPyHj2ckHbIUEjb96UTqBQwYa1FGa-jt3plckiLVb1-Dl2_1ZJT-yXcXfOPfXI6j_dMQ3eSObr3xc7dUQDzTAJhzkA4oDc_y9OXdVpBqQsz5aNPr7bz-gjOS1KggupVWvSEW2BPMAYoZaq-5eltx7xNWZi9Kox88H_cyOHZmCEFqpwspPv2AfFsaqKSo=)
(https://e.juneandvie.com/T/v60000018bee1b86d4bda8926e966f45e8/c054e39a8a9e44c10000021ef3a0bcd4/c054e39a-8a9e-44c1-ab02-734a37340bb6?__F__=v0fUYvjHMDjRPMSh3tviDHXIoXcPxvDgUUCCPvXMWoX_0JoZLAZABQF312Dioiap077C4DyfqMh7cobsv5E19_X4sLUptmc-OJSxPn3mrI9v6IddlyF0LD8DIVbdL88fi-6VNifK7sUop-HXqOm99_FpXGDMeP0N2G-JnDmwZDF8ZB-ouSg4vqjJws3XWfzXXp2lyaGPILUv2h2o9uPjQtc3rJXBDUvwgEvWfGN832_H4sRZUMR2-aHTlY34_okhYmqJRE_pUdozC4PToQNYz7grZSDdSybVMg-wz_GI3Y5Yeyf9a_VmTR0RpdAGUAaizUcrBIIRVCLYOYZOdsM-vgyfWYsuuvDWVJ4vubvOm_3IEtL_9vgiM5u20Trt9ZOwgSfL0Ssq94YRk8TYK4d98riU7AGPcn7d9FCImhrmtReWy5SHGzbFSqJ3KIo_r7V2vqgNCLZG2G75bKIG44-mfRjV7R7b90sPQpPoVHFAMpSUjGKq-RMonZawcolWYezxmJ3RbhnzEdvwgk7p8NrjVckgCrwdtLjleKioZ6TBc8818suHaajpx5-pRC5sLQvv_K57RrAdq7Vy9A2UtwtVwxRBRw1fzcCYzAx4gcTTYjUFsv7xh-XD7z0iJLvl_DH9CY)
HighLow Peplum Leather Jacket (https://e.juneandvie.com/T/v60000018bee1b86d4bda8926e966f45e8/c054e39a8a9e44c10000021ef3a0bcd5/c054e39a-8a9e-44c1-ab02-734a37340bb6?__F__=v0fUYvjHMDjRPMSh3tviDHXIoXcPxvDgUUCCPvXMWoX_0JoZLAZABQF312Dioiap077C4DyfqMh7cobsv5E19_X4sLUptmc-OJSxPn3mrI9v6IddlyF0LD8DIVbdL88fi-6VNifK7sUop-HXqOm99_FpXGDMeP0N2G-JnDmwZDF8ZB-ouSg4vqjJws3XWfzXXp2lyaGPILUv2h2o9uPjQtc3rJXBDUvwgEvWfGN832_H4sRZUMR2-aHTlY34_okhYmqJRE_pUdozC4PToQNYz7grZSDdSybVMg-wz_GI3Y5Yeyf9a_VmTR0RpdAGUAaizUcrBIIRVCLYOYZOdsM-vgyfWYsuuvDWVJ4vubvOm_3IEtL_9vgiM5u20Trt9ZOwgSfL0Ssq94YRk8TYK4d98riU7AGPcn7d9FCImhrmtReWy5SHGzbFSqJ3KIo_r7V2vqgNCLZG2G75bKIG44-mfRjV7R7b90sPQpPoVHFAMpSUjGKq-RMonZawcolWYezxmJ3RbhnzEdvwgk7p8NrjVckgCrwdtLjleKioZ6TBc8818suHaajpx5-pRC5sLQvv_KTNmY8gbMPtGxniNLo7k6MU2wIjp4WIuis0kf9MMfTzrHcutgRQkA4yJLvl_DH9CY)
(https://e.juneandvie.com/T/v60000018bee1b86d4bda8926e966f45e8/c054e39a8a9e44c10000021ef3a0bcd6/c054e39a-8a9e-44c1-ab02-734a37340bb6?__F__=v0fUYvjHMDjRPMSh3tviDHXIoXcPxvDgUUCCPvXMWoX_0JoZLAZABQF312Dioiap077C4DyfqMh7cobsv5E19_X5nWmPo740q1Z6_CCatnuZ5PN_Vv2ZILbowYFcpHGVTFZ6SFBE4kWHOYb3u62RPPlURJk1Q1cLWKASJfW_2ZHXxccsWGDzQQuMzXHX9Po6qnsqQudRepTzDeHXFnjs26FnFso4Fhe1YA15x2kihF79whMZAQrtTvE0jZJ1Ocfi-fsPpviJcO-vLsmAps2yCjkyfJjbdIaobmSuSqIrGvwQDEOClP4YPIoHZu80Gdm_0EaMXRFmGxFGQg8DjHWhnD3HeJK33IVLQykMQy6CjxIj3tzqU2LzlJz1_rgWT4EQ59xe3LVORE4aVMT5Bu-02IBJV8qnCgeepod49z2hpKeXE9GEKl98exGQipvOANQ3MUZIecrjH3udIYgp-fU2jmh8Yt_Kk6NXtK5NaLnNQE2hv0OI_RId9XUo_15q5_Yf0JuzDWxdtpoifSGek0Ne5k7va0qGkGKTGvHsVaD9p-9vNlvbq1z7m6T4XP_Msj5bjwKRmVAqWG4qiu6Bc2Hhuz237zZLmeQ8dTEOE3T6hSIyRiH7rJLH5wcg==)
OneOnly Bra Cami (https://e.juneandvie.com/T/v60000018bee1b86d4bda8926e966f45e8/c054e39a8a9e44c10000021ef3a0bcd7/c054e39a-8a9e-44c1-ab02-734a37340bb6?__F__=v0fUYvjHMDjRPMSh3tviDHXIoXcPxvDgUUCCPvXMWoX_0JoZLAZABQF312Dioiap077C4DyfqMh7cobsv5E19_X5nWmPo740q1Z6_CCatnuZ5PN_Vv2ZILbowYFcpHGVTFZ6SFBE4kWHOYb3u62RPPlURJk1Q1cLWKASJfW_2ZHXxccsWGDzQQuMzXHX9Po6qnsqQudRepTzDeHXFnjs26FnFso4Fhe1YA15x2kihF79whMZAQrtTvE0jZJ1Ocfi-fsPpviJcO-vLsmAps2yCjkyfJjbdIaobmSuSqIrGvwQDEOClP4YPIoHZu80Gdm_0EaMXRFmGxFGQg8DjHWhnD3HeJK33IVLQykMQy6CjxIj3tzqU2LzlJz1_rgWT4EQ59xe3LVORE4aVMT5Bu-02IBJV8qnCgeepod49z2hpKeXE9GEKl98exGQipvOANQ3MUZIecrjH3udIYgp-fU2jmh8Yt_Kk6NXtK5NaLnNQE2hv0OI_RId9XUo_15q5_Yf0JuzDWxdtpoifSGek0Ne5k7va0qGkGKTGvHsVaD9p-9vNlvbq1z7m6Twc6yWuJ_LmUZ28Mz1DkittA3wcCBzD0olFrkYu9tvRNtCP2Zkvk5VdiH7rJLH5wcg==)
(https://e.juneandvie.com/T/v60000018bee1b86d4bda8926e966f45e8/c054e39a8a9e44c10000021ef3a0bcd8/c054e39a-8a9e-44c1-ab02-734a37340bb6?__F__=v0fUYvjHMDjRPMSh3tviDHXIoXcPxvDgUUCCPvXMWoX_0JoZLAZABQF312Dioiap077C4DyfqMh7cobsv5E19_X5nWmPo740q1kAbkPfldnlEAOZ6ZSU11pwEEJJlU512MfVNP-GigWyP0_4QWU6Hc0e_p9c5hy8Q14-aCcuDrbCdDMqiROpMjsA6RVbi6KYZaCw4LM98JafuI8W0IRwR04mBgcV6iPV5vGDTrscyyXqDwGD9JMd771UH6i5KDi-qMhw7ok_8pqF1QCvTFXG-zgnMeB70VHlhgfnc2FdiXBBUskirQMi_h6YY2Y1uxhnmNNGmqwopWiNV2FXeR4zGxwYBl2TTCTNCpHKZR0d4PjuUX7lfPmjL-B7BMUB91q99S3mITCfns4bBmc0sjkbfssO7lNfvTgqO9ZD0jVI_4M9jD6BcyTS9IWK8WkGKHqrvvfwRZ2T8h49nJB2yFBI2_elE6gUMGGtRRmvo7d6ZXJIi1W9fg5dv9WSU_sl3F3zj31yOo_3TEN3kjm698XO3VEA80wCYc5AOKA3P8vTl3VaQakLM-WjT6-28_oIzktSoIhOTgtvVXwThhXPfJPvKwfQhXAB-CVZG4oB8prgwouVaZghBaqcLKT79gHxbGqikq)
OneOnly MockNeck Tunic (https://e.juneandvie.com/T/v60000018bee1b86d4bda8926e966f45e8/c054e39a8a9e44c10000021ef3a0bcd9/c054e39a-8a9e-44c1-ab02-734a37340bb6?__F__=v0fUYvjHMDjRPMSh3tviDHXIoXcPxvDgUUCCPvXMWoX_0JoZLAZABQF312Dioiap077C4DyfqMh7cobsv5E19_X5nWmPo740q1kAbkPfldnlEAOZ6ZSU11pwEEJJlU512MfVNP-GigWyP0_4QWU6Hc0e_p9c5hy8Q14-aCcuDrbCdDMqiROpMjsA6RVbi6KYZaCw4LM98JafuI8W0IRwR04mBgcV6iPV5vGDTrscyyXqDwGD9JMd771UH6i5KDi-qMhw7ok_8pqF1QCvTFXG-zgnMeB70VHlhgfnc2FdiXBBUskirQMi_h6YY2Y1uxhnmNNGmqwopWiNV2FXeR4zGxwYBl2TTCTNCpHKZR0d4PjuUX7lfPmjL-B7BMUB91q99S3mITCfns4bBmc0sjkbfssO7lNfvTgqO9ZD0jVI_4M9jD6BcyTS9IWK8WkGKHqrvvfwRZ2T8h49nJB2yFBI2_elE6gUMGGtRRmvo7d6ZXJIi1W9fg5dv9WSU_sl3F3zj31yOo_3TEN3kjm698XO3VEA80wCYc5AOKA3P8vTl3VaQakLM-WjT6-28_oIzktSoIxMA44PfKOcg0g1ArE9WzPfb3MzTi9g_WpmkpGKtpa3yZghBaqcLKT79gHxbGqikq)

(https://e.juneandvie.com/T/v60000018bee1b86d4bda8926e966f45e8/c054e39a8a9e44c10000021ef3a0bcda/c054e39a-8a9e-44c1-ab02-734a37340bb6?__F__=v0fUYvjHMDjRPMSh3tviDHXIoXcPxvDgUUCCPvXMWoX_0JoZLAZABQF312Dioiap077C4DyfqMh7cE3imr5APXeO7lNfvTgqO9ZD0jVI_4M9jD6BcyTS9IWK8WkGKHqrvvfwRZ2T8h49mZtcBRQe6Qs0nxNZ3JASRg3HeVJ5zk44awy4qmncDNWcV78dggcrmh78KTgFYe0ElB-ouSg4vqjIcO6JP_KahdLZzvlyyRkAVf64Fk-BEOffNFbFaHIvwBUKaQ2K7Pt9pcC2JfA0m1YbbN176OGTNimXkL4NkSyUgCkInQ8PLAdtCEtvxl2cU4mGTnbDPr4Mnns9xsH5mf7B8zurSJn4UnUTVOj7ki0hKW9FgkI2MPhg4CTmGvuQrG7eHLQ8-38XTHaAcDnauK9kMyRHKPUHtQjhQZQv7vL9RJF0Sh_V-AKj9r61UnxL7SuV40AW7tmek4Xf0S7Orrl373hnsow5ShggqDsHGDdpbLWztKdCLktxYtGJPPimTZD4wERIeth5uZYfSjqnlvvti-tiLWQM8va2jjkuo-Qmr12V8-R9N8BZ4t_sjpMUegzDnBilZjGTcgSHexzdvUx7p2f0oJdphh4WJ060TueNP_i1f5WHYV59a1TUHsK5rk)

(https://e.juneandvie.com/T/v60000018bee1b86d4bda8926e966f45e8/c054e39a8a9e44c10000021ef3a0bcdb/c054e39a-8a9e-44c1-ab02-734a37340bb6?__F__=v0fUYvjHMDjRPMSh3tviDHXIoXcPxvDgUUCCPvXMWoX_0JoZLAZABQFwaW7X4quKyiAGAHgucdHZsrrZ6A8sOcst7E1nbCz9cIFkFTE6KwT3XfgZgnbuX0N0AJVPHKPg9HW-_Ceu1Wkh0EeccUsXGV6xYhDzeH-oy47-n1zmHLxDXj5oJy4OtsJ0MyqJE6kyOwhrnpfo5yv77yYJQADYqVvK3Cc_LAH2JJaS53DzXevGdoPetvCweKJjUqyTX_0ui-VLFoVmywj1USbpprdqW56hpgtq60OS9R7PJvo4-nZW1CRqiyaTKxJCusB0oHLWYVaMXRFmGxFGQfTI0c-2phHA0CPSijpvrnMjIsZwZ4dIAz_4RiaOfdOR-zx3NN-EdgwJRlZ55qd_CY8o7ktsFtYeHiyUVJ_IaLI79B9kZ9ACqm1s5E6SRCb1JliqktRYM5R5792XQUFy96sEOeUYCSBV7R7b90sPQpIJHtoiR3yNqk6GrZsTE4JaMgmh9vtGayeNRIyHNWV2kcFyJ4cVgL9K2yEmJX7dBjG8XXtgVdPSPilCoBUTgaWjkhCUTGOdaP4cMBvNT_ayRvG51JU-IZUWsnDowI_MPiJ-n_5dswd2CP6CKtU37QKRoyImT4S32_) (https://e.juneandvie.com/T/v60000018bee1b86d4bda8926e966f45e8/c054e39a8a9e44c10000021ef3a0bcdc/c054e39a-8a9e-44c1-ab02-734a37340bb6?__F__=v0fUYvjHMDjRPMSh3tviDHXIoXcPxvDgUUCCPvXMWoX_0JoZLAZABQFxhugzm7DMPBqBWWJyZVDteQbvrHsKcOhCutnoDyw5yy3sTWdsLP1wgWQVMTorBPdd-BmCdu5fQ3QAlU8co-D0db78J67VaSHQR5xxSxcZXrFiEPN4f6jLjv6fXOYcvENePmgnLg62wnQzKokTqTI7CGuel-jnK_vvJglAANipW8rcJz8sAfYklpLncPNd68Z2g9628LB4omNSrJNf_S6L5UsWhWbLCPVRJummt2pbnqGmC2rrQ5L1Hs8m-jj6dlbUJGqLJpMrEkK6wHSgctZhVoxdEWYbEUZB9MjRz7amEcDQI9KKOm-ucyMixnBnh0gDP_hGJo5905H7PHc034R2DAlGVnnmp38JjyjuS2wW1h4eLJRUn8hosjv0H2Rn0AKqbWzkTpJEJvUmWKqS1FgzlHnv3ZdBQXL6FM5n_no16oXtHtv3Sw9Ckgke2iJHfI2qToatmxMTgloyCaH2-0ZrJ41EjIc1ZXaRwXInhxWAv0rbISYlft0GMbxde2BV09I-KUKgFROBpaOSEJRMY51o8cNjKZSAYbBmoDhzT4GR5xdd_zLqoQxfWvsc_F2vRYcixpaGT__xc3GjIiZPhLfb8=) (https://e.juneandvie.com/T/v60000018bee1b86d4bda8926e966f45e8/c054e39a8a9e44c10000021ef3a0bcdd/c054e39a-8a9e-44c1-ab02-734a37340bb6?__F__=v0fUYvjHMDjRPMSh3tviDHXIoXcPxvDgUUCCPvXMWoX_3eaFHlkq5FQ8jd0KzHyo9603M_GQ2QA-R9CWnI6HiATBm98MJ2OIHo39e34sMRFReobX2B4hPQqEkCSjAU8rK_-4ThTlbw4qhwX3BC87OL8BFadTzQzcqSvSUpvfiKkzC814Csw7EHQ3oLaK_jniCY4Fa0bkGttBLFe_HYIHK5oTcotwS3Hlawtz-J1IbKMdreYhMJ-ezhsCbiE3GEVlW8X-FSuiMKSgLm5vfRzmV5zsDpY-ge7D4DKQK9iZSi_8hWoKQHXA9EwNfGu1t1v6powu_Yse7a1KTQyz_LPdRu-qKreYN2K6LWn9paBihNMYFL-FNWkK4s9nFso4Fhe1YA15x2kihF79xIcqGWPXpnOTncCgBjUikKrKSn59lscY0RQG8gUo3ypCmA9oKcRZ8pT4cJPhqRLzkfnqpKcyhhHo-3awbreRjGW8K_42BLdBcVAYrVQ7ztoQFpYJ2N8JNr6kgP9_RmB9vDKfpFA1RiKmXTJdTRZ9hyGHVAsduAtpgyA3L2s6U27mrGlJWmeyAHkDeIyNChUYvoRfMgCf7QxQhnykeYNlDLm_YqTWX9zUF-QGMCTIdGx4EmdyFrPEBr)

WHAT'S NEW
TOPS
BOTTOMS
DRESSES
COATS & JACKETS
SHOES
LINGERIE
SLEEP
SWIM
BEAUTY
CLEARANCE
MY ACCOUNT ORDER STATUS
CUSTOMER SERVICE GIFT CARD

Buy 2 or more for $20 each applies to June & Vie One & Only Tees and Tunics only. Does not apply to final sale, clearance, menswear, home goods, and select third party merchandise. Discount is priced as marked in checkout. Not applicable to gift cards, prior purchases or when ordering from a catalog. May not be redeemed for cash and cannot be combined with other offers. Returns will be credited at the discounted price. All items marked as final sale cannot be returned or exchanged. Only applies to in stock merchandise. All promotions and savings are stated in USD. Expires 11/21/2023.

Our goal is your complete satisfaction! If we have not delighted you, all unworn, unwashed or defective merchandise may be exchanged for FREE within 60 days of ship date (excludes items shipped directly from 3rd party brands, items purchased through Amazon or using PayPal). We are happy to process an exchange for a new size, color or different item at no additional shipping charge.
Having problems viewing this email? Click here.
        
Unsubscribe from our e-mail list, (https://e.juneandvie.com/H/2/v60000018bee1b86d4bda8926e966f45e8/c054e39a-8a9e-44c1-ab02-734a37340bb6/HTML) click here. (https://e.juneandvie.com/T/v60000018bee1b86d4bda8926e966f45e8/c054e39a8a9e44c10000021ef3a0bced/c054e39a-8a9e-44c1-ab02-734a37340bb6?__F__=v0fUYvjHMDjRPMSh3tviDHXIoXcPxvDgUUCCPvXMWoX_0JoZLAZABQF312Dioiap077C4DyfqMh7dZLiYLlf1s6_iFA94_Lxu9quk4FKVeXIn_ikZHxWkKdhOLu_kzpCJVrryac7xaMTLl1g5JiVpQ3o9PiWOwmUlTjpYr-fKeqwmwshv6vbq1jZxWgJi_nBS8-fUYJGpgtJmDDgPy_fPY0737aszegnmeITGQEK7U7xPeYaO7XUYkSYc_dAz6Xb3dc5_I04Hoxn-pknwB5m8Qh8Z7MV-PUDPBQdaJTTPp5HNpMPNDCJ8Iz7KKn-G49gTQUYvziXknswnX6OUOWPDJuCySKtAyL-HpbgjlIGSv-Qk0Rl00_FP5Z9_EHd7yezhQ4Y6_poNG4PrtkhJoT8XH5wDjPXBuVGkGvWfGN832_H4sRZUMR2-aHQqHr-fN6rv5inncaB7Q3aUJYvomWYTIaO9_nFdS9GH4Pg0Jx1fCfmtaxZu0qGSp12kacd76r70moCihK3R4FlTLE74WhcXApd-nTvJlTlJJYd94Bclm6rjGKq-RMonZawcolWYezxmJ3RbhnzEdvwgk7p8NrjVckgCrwdtLjleKioZ6TBc8818suHaajpx5-pRC5sLQvv_KWdE81woQ1pwtPY1-Ra9awSUyusHecDR3GQ_s3RfPsZxjXnVoiJUyVHgTFPteb5_t) Register to access all of our convenient site features. It's fast, easy and secure. (https://e.juneandvie.com/T/v60000018bee1b86d4bda8926e966f45e8/c054e39a8a9e44c10000021ef3a0bcee/c054e39a-8a9e-44c1-ab02-734a37340bb6?__F__=v0fUYvjHMDjRPMSh3tviDHXIoXcPxvDgUUCCPvXMWoX_0JoZLAZABQF312Dioiap077C4DyfqMh7dDeLPimA4RDgZuQquzi0tQWTuUHTajLiMj7FnURDCOBSutnoDyw5yy3sTWdsLP1wgWQVMTorBPdd-BmCdu5fQ3QAlU8co-D0db78J67VaSHQR5xxSxcZXrFiEPN4f6jLjv6fXOYcvENePmgnLg62wnQzKokTqTI7CGuel-jnK_vvJglAANipW8rcJz8sAfYklpLncPNd68Z2g9628LB4omNSrJNf_S6L5UsWhWbLCPVRJummt2pbnqGmC2rrQ5L1Hs8m-jj6dlbUJGqLJpMrEkK6wHSgctZhVoxdEWYbEUZB9MjRz7amEcDQI9KKOm-ucyMixnBnh0gDP_hGJo5905H7PHc034R2DAlGVnnmp38JjyjuS2wW1h4eLJRUn8hosjv0H2Rn0AKqbWzkTpJEJvUmWKqS1FgzlHnv3ZdBQXL706r8Jhb2Kgm190a86n6I7fp07yZU5SSWHfeAXJZuq4xiqvkTKJ2WsHKJVmHs8Zid0W4Z8xHb8IJO6fDa41XJIAq8HbS45XioqGekwXPPNfLLh2mo6cefqUQubC0L7_yt6ttaWtqk2-LAWLZpL9eyJXHhPtH4qWTaC4PPoa0-ZbH6j9kaegvpJ4ExT7Xm-f7Q==) Subscribe to our list. Read our (https://e.juneandvie.com/T/v60000018bee1b86d4bda8926e966f45e8/c054e39a8a9e44c10000021ef3a0bcef/c054e39a-8a9e-44c1-ab02-734a37340bb6?__F__=v0fUYvjHMDjRPMSh3tviDHXIoXcPxvDgUUCCPvXMWoX_0JoZLAZABQF312Dioiap077C4DyfqMh7dDeLPimA4RDgZuQquzi0tQWTuUHTajLiMj7FnURDCOBSutnoDyw5yy3sTWdsLP1wgWQVMTorBPdd-BmCdu5fQ3QAlU8co-D0db78J67VaSHQR5xxSxcZXrFiEPN4f6jLjv6fXOYcvENePmgnLg62wnQzKokTqTI7CGuel-jnK_vvJglAANipW8rcJz8sAfYklpLncPNd68Z2g9628LB4omNSrJNf_S6L5UsWhWbLCPVRJummt2pbnqGmC2rrQ5L1Hs8m-jj6dlbUJGqLJpMrEkK6wHSgctZhVoxdEWYbEUZB9MjRz7amEcDQI9KKOm-ucyMixnBnh0gDP_hGJo5905H7PHc034R2DAlGVnnmp38JjyjuS2wW1h4eLJRUn8hosjv0H2Rn0AKqbWzkTpJEJvUmWKqS1FgzlHnv3ZdBQXL4pnNksifY1jK3VJfBNVD1uPt2sG63kYxlvCv-NgS3QXFQGK1UO87aEBaWCdjfCTa-pID_f0Zgfbwyn6RQNUYipl0yXU0WfYchh1QLHbgLaYMgNy9rOlNu5qxpSVpnsgB8y0qfTUZD-i8vjUiSCBwpM5Oq3ywEM4rTatUKiMlU8jnTOjhV84K36BJnchazxAaw==) Privacy Policy. To reply to this e-mail, please use our (https://e.juneandvie.com/T/v60000018bee1b86d4bda8926e966f45e8/c054e39a8a9e44c10000021ef3a0bcf0/c054e39a-8a9e-44c1-ab02-734a37340bb6?__F__=v0fUYvjHMDjRPMSh3tviDHXIoXcPxvDgUUCCPvXMWoX_0JoZLAZABQF312Dioiap077C4DyfqMh7d4o0_gznCaVKXf9FfA2ZchvpkkmrWPDzkrrZ6A8sOcst7E1nbCz9cIFkFTE6KwT3XfgZgnbuX0N0AJVPHKPg9HW-_Ceu1Wkh0EeccUsXGV6xYhDzeH-oy47-n1zmHLxDXj5oJy4OtsJ0MyqJE6kyOwhrnpfo5yv77yYJQADYqVvK3Cc_LAH2JJaS53DzXevGdoPetvCweKJjUqyTX_0ui-VLFoVmywj1USbpprdqW56hpgtq60OS9R7PJvo4-nZW1CRqiyaTKxJCusB0oHLWYVaMXRFmGxFGQfTI0c-2phHA0CPSijpvrnMjIsZwZ4dIAz_4RiaOfdOR-zx3NN-EdgwJRlZ55qd_CY8o7ktsFtYeHiyUVJ_IaLI79B9kZ9ACqm1s5E6SRCb1JliqktRYM5R5792XQUFy-jPL_phOukwTPBQEBmhjKigphFIZmC-7rVKVwhDkViIlh0yOozTSfs5NaLnNQE2hv0OI_RId9XUo_15q5_Yf0JuzDWxdtpoifSGek0Ne5k7va0qGkGKTGvHsVaD9p-9vNlvbq1z7m6T89ZnTKp2icunw6SVI3eLkZuYMHABDFWmRRV3W4LOc20KsBi8Z9BmYhFp0B5dGKYyw==) Customer Contact Form.
This email may be considered an advertising or promotional message. If you no longer wish to receive these emails, (https://e.juneandvie.com/T/v60000018bee1b86d4bda8926e966f45e8/c054e39a8a9e44c10000021ef3a0bcf1/c054e39a-8a9e-44c1-ab02-734a37340bb6?__F__=v0fUYvjHMDjRPMSh3tviDHXIoXcPxvDgUUCCPvXMWoX_0JoZLAZABQF312Dioiap077C4DyfqMh7fQ664yXpXATAopQK8WgI05TE-QbvtNiASVfKpwoHnqaHePc9oaSnlxPRhCpffHsRkIqbzgDUNzFEu7FlYy_R1BreOzXherh-KVxgzHj9DdhviZw5sGQxfGQfqLkoOL6oycLN11n8116SExkBCu1O8TSNknU5x-L5_eflkto8g7rCeIYOsn9pgkpBnQKxuaqZgxLIjnamyNxkLIsdbMQFttR20NVny9N8YJfiqtnyMoDoGTmfNa6jWgTAvn2wt2uYAQ4-sidIxT66pSh7TObSeEzDh1nSBaGRzAcizErU_rfkmH3dw4rLfoRDIRgFleMtanTH1U9X_v98AN13itThKSPyBMujPqCV3pmgst6Ftr33Xkq-jETBlUIwXVEcyTiX6D0xttspZbyFWo33oMvl5oEPjcBN72U8xvnLnQzIsv8dUpXCEORWIiWHTI6jNNJ-zk1ouc1ATaG_Q4j9Eh31dSj_Xmrn9h_Qm7MNbF22miJ9IZ6TQ17mTu9rSoaQYpMa8exVoP2n7282W9urXPubpPUwMTSYvwcMjYw6c0qy1Z3704Lkdlyrusmmdqzt7EWn3RJ-qEuZWHm0WnQHl0YpjL) click here. (https://e.juneandvie.com/T/v60000018bee1b86d4bda8926e966f45e8/c054e39a8a9e44c10000021ef3a0bcf2/c054e39a-8a9e-44c1-ab02-734a37340bb6?__F__=v0fUYvjHMDjRPMSh3tviDHXIoXcPxvDgUUCCPvXMWoX_0JoZLAZABQF5ps42M42hEnwZqYl9KWyuHxxt3dbulA4it1SXwTVQ9b2RPQdfdFMVIpXMmpg1_j7xnycmN4TpBl7uU1-9OCo71kPSNUj_gz2MPoFzJNL0hYrxaQYoequ-9_BFnZPyHj2Zm1wFFB7pCzSfE1nckBJGDcd5UnnOTjhrDLiqadwM1ZxXvx2CByuaHvwpOAVh7QSUH6i5KDi-qMhw7ok_8pqF0tnO-XLJGQBV_rgWT4EQ5980VsVoci_AFQppDYrs-32lwLYl8DSbVhts3Xvo4ZM2KZeQvg2RLJSAKQidDw8sB20IS2_GXZxTiYZOdsM-vgyeez3GwfmZ_sHzO6tImfhSdRNU6PuSLSEpb0WCQjYw-GDgJOYa-5Csbt4ctDz7fxdMdoBwOdq4r2QzJEco9Qe1COFBlC_u8v1EkXRKH9X4AqP2vrVSfEvtK5XjQBbu2Z6TVm0X1bgY2RGVg-gCogL0ERfixY8VbRUXOeaMRioRSusRBL9xoqCPNeH5hxRJRC7LQI5VYsKZTQ8qao2mPKNzjozjW6pgpl783RhjD7kaSWgps5krCzPR5UfoijRegy6zzCEKk86tTz4PSjtQL_nN09wTNfeRfXqaX18OlloXvxHZWONqj4wLEi594i8PuqAB9z_neZhd5H)
Your relationship with June+Vie™ is governed by our Terms of Use.. (https://e.juneandvie.com/T/v60000018bee1b86d4bda8926e966f45e8/c054e39a8a9e44c10000021ef3a0bcf3/c054e39a-8a9e-44c1-ab02-734a37340bb6?__F__=v0fUYvjHMDjRPMSh3tviDHXIoXcPxvDgUUCCPvXMWoX_0JoZLAZABQF312Dioiap077C4DyfqMh7ePVX6nyZcVR1n1aojDlhrwEolnKYYDRYEFLmjwNbDvNQYzApZb9Wl1K0fTn72v2iHvAheXZvHrpi7Tzea8yAy6DbCbxEP2bSfw7hlM9J2YlNHjlM3CBTkvmG97utkTz5VESZNUNXC1igEiX1v9mR184DwCslrZLCrClS-qoyBUhoizSMBQ0EXwNk4CIgzJOglzvWdSg_yJyiD6UBy78fEapQa_jPcJbLiqwaDQ918FeJYGsAxkVpXmyQYz3iD4a1dTSPlOB4W9YkZ5llHsXeuCo_p6GBOgOAzfJ4QsRWiNbK6N0Y6P3X5z-m-tFL8d3_pLgbOF9_0wvhg067HMsl6gKHzpI9JCy5gVOedVqmtze1oUfU5vYTts6CkKtA2-XtpvuRAY_KnuVGdNCCA3oPjE6mm3Ue7YVzVF-F41KPmDRvo647NXqAy2XCJp5cuS6lQEuLfhnaXnZvL6dcRGdoWNTfzmbF1bC_PmuibZGWAe14JF2NyYPmwUN7vGLtm_9yM6K7TLiW_UVJtSG56JVf10PoVHFAMpSUhk6NGN8YLandXEcs0ZSjbfcKKLpJV9MdWyhke2CYrPW4X9zkrgYs8Cb5H9f7cP4X5O5idML7XOwA==) June+Vie™, 2300 Southeastern Ave., Indianapolis, IN 46201
Email Information
Emails details and stats.
Subject Line

Bring in the NEW ✨

Emails

Send Date

November 20, 2023 02:01 PM

Coupons

Industry

Fashion And Apparel

Lifestyle

Tags
Recent Emails from June+Vie
Others Emails On Emails Nest
Others Brands On Emails Nest
Emails With Coupons On Emails Nest
Account Needed
You need to create an account for this feature. It takes less than 60 seconds.
Back to emails